The price list of the holiday farm
we are open every day of the year
Price list CASOLARE FLORA
Two-room apartments up to 4 persons

SUMMER SEASON
May – September
WINTER SEASON
October - April
Prices per night per head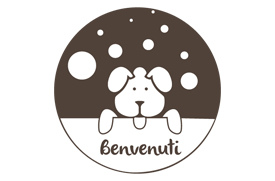 Price list CASOLARE FAUNA
Three-rooms apartments
SUMMER SEASON
May – September
WINTER SEASON
October - April
Prices per night per head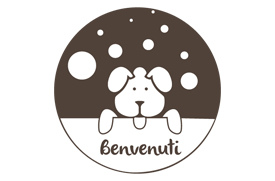 Price list VILLA IL RANCH
Entire villa, up to 8 persons
SUMMER SEASON
May – September
WINTER SEASON
October - April
Prices per night per head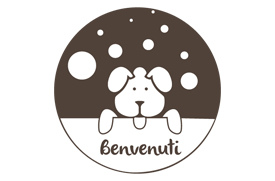 When you book you have to pay 25% of the total amount by wire, then you need to send us via e-mail the payment receipt within 3 days.
The check-in is from 3 p.m. to 7 p.m. If you arrive on a different time, please contact us at least 2 days before. The check-out is before 9.30 a.m.
We offer breakfast to all our guests from 8.30 a.m. to 9.30 a.m. in the restaurant room. You can taste genuine products, handmade pies, juices, cold cuts, but also cereals, croissants, milk and coffee..
You can have dinner at the Holiday Farm. It has to be booked in advance, at the price of € 35,00 per person. We'll offer you a set menu (starter – pasta – main course – side dish – dessert), water and wine are included, liquors are excluded. If you have allergies, please inform us and we'll create a menu for you. Children under 3 years free, under 10 years pay only € 15,00. You can also book the menu with our steak (850gr), it costs € 45,00 per person (with water and wine, liquors not included).
If we do not reach the number of guests required to open the restaurant, we will recommend you to try some nice restaurants near us.
THE PRICES OF THE APARTMENTS DO NOTINCLUDE:
Daily cleaning:
- two-rooms and three-rooms
   apartments €25,00
- Villa Il Ranch €50,00
The final cleaning is included.

If you need additional towels and linen, you will have to pay a small amount for every apartment:
- €5,00 for towels
- €10,00 for bedsheets

If you want to light the fireplace in your apartment, you'll have to pay an additional price for the wood (€15,00 per 40kg).

As per municipal regulation, the balance of the tourist tax of 1 € per day is required upon arrival for a maximum of 5 consecutive days.
Children under 12 are exempt from the tourist tax.
Also excluded:
- liquors
- educational farm. Download the
PDF ->
Our cancellation policy.

» You can annul your booking until 21 days before the check-in and if you gave us the deposit, you will get it back.
» If you cancel your booking after 21 days, you will lose your deposit.
Special requests.
YOUR DOG IS WELCOME TOO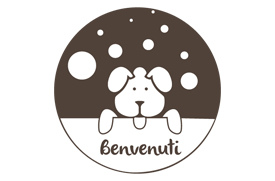 Our holiday farm is really per friendly. By paying a small sum in addition to the basic tariff, you can bring your pet on holiday with you. As we all love animals, we hope that you will respect the environment you are in by keeping your dog with a leash . Along with your booking please include the size/breed of your dog so that we can arrange your stay in the best way possible.


» EARLY CHECK-IN
If you have any special needs about the check-in times, please let us know at least 48 hours before arrival. For an early check-in, from 11 a.m. and 3 p.m., we will accept your request only if the room is clean and available.
You must leave the apartments by 9.30 a.m., after you had breakfast, but you can ask for a late check-out until 8 p.m., if we have the possibility to do it. The price for a late check-out is of €40,00 for the apartments, and €80,00 for the villa. If you want to stay after 8 p.m. you'll pay the standard fee for a full night stay per person.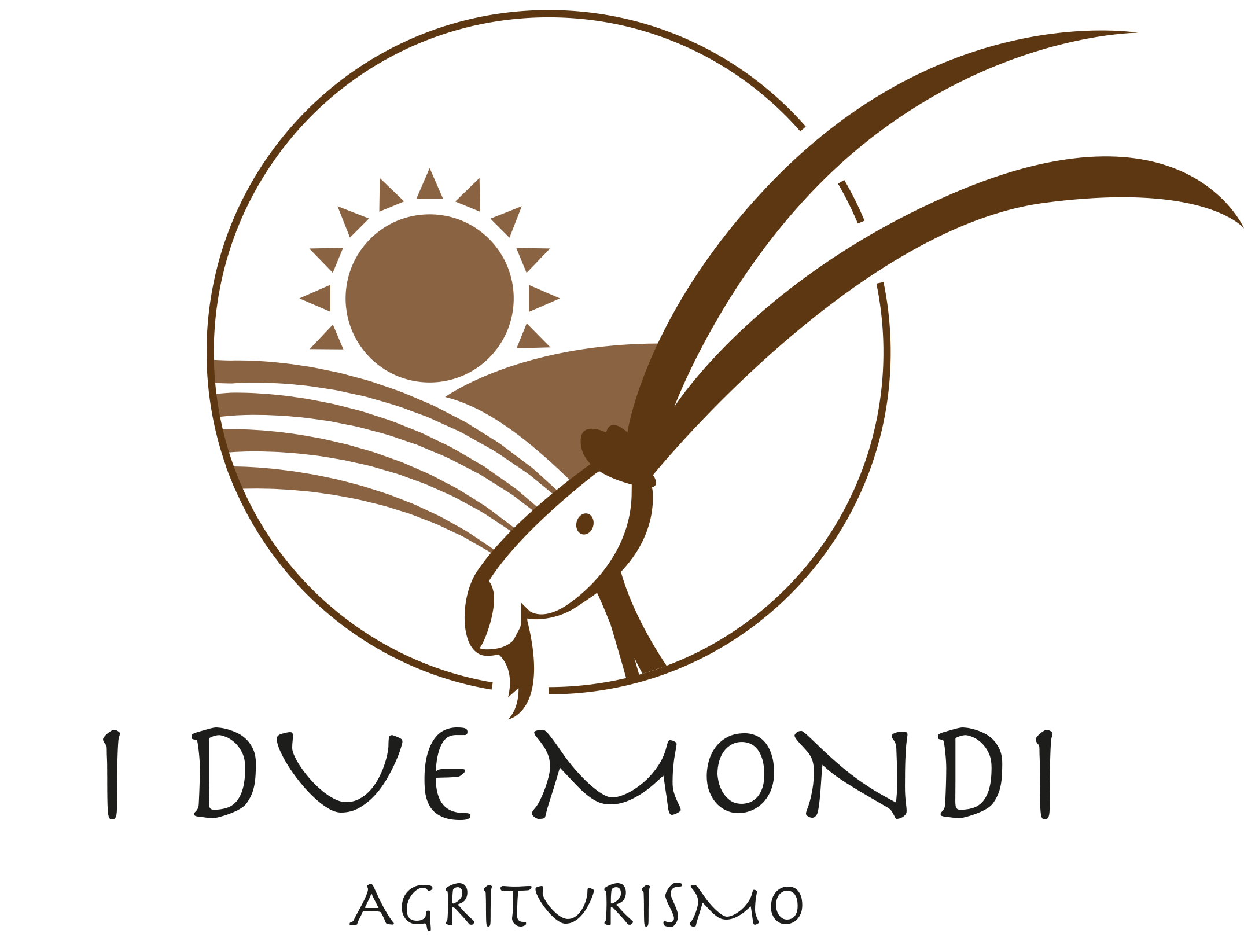 The Holiday Farm I Due Mondi is located in the north of Umbria, near the medieval town of Montone and is a few kilometers from Gubbio, Perugia, Assisi and Lake Trasimeno.

Holiday Farm I DUE MONDI
Loc. San Lorenzo di Montone
06014 - Montone (PG)
Tel. number +39 075 9412148
Mob. phone +39 348 5431377
WhatsApp
Mail: info@iduemondi.it
Nearest train/bus station: Umbertide (2km)
Internatioal airport: S. Egidio Perugia (PG) 20 km.