many activities to learn from nature
The Educational Farm here at I Due Mondi gives children and teenagers the possibility to get in touch with animals and experience the methods of organic farming.

The tour among nature shows the importance and the beauty of a true farm. Children and adults can touch bunnies, goats, sheep, cows etc… and enjoy beautiful and unforgettable feelings.
You will use all 4 senses: touch, by petting animals, hearing, by listening the sounds of animals, smell, by entering the stables and being near to animals, and taste, by eating products that come directly from the soil, thanks to organic farming.
Your children will have fun over the round bales and will gain trust and security being among the nature by riding a pig.
Getting their hands dirty, petting animals or rolling in the hay are all small things that make children happy and feel in harmony with nature.
Parents too will experience these sensations with their children, to take a break from the busy everyday-life.
Progress and technology are part of our lives, but it's important to know where meat and vegetables come from, to respect animals and to learn organic farming methods, in order to have a better future and a better contact with nature.
Let you know, learn and benefit from our products
Organic farming is a production method defined and regulated at Community level by Regulation EC 834/07 and EC 889/08. In organic farming no synthetic chemicals are used (fertilizers, herbicides, fungicides, insecticides, pesticides in general), nor Genetically Modified Organisms (GMOs).
Crop protection is first and foremost a preventative measure, selecting disease-resistant species and intervening with appropriate cultivation techniques such as, for example:
The planting of hedges and trees, which recreate the landscape, give hospitality to natural predators of parasites and act as a physical barrier to possible external pollution;
The association, which consists in cultivating different plants at the same time, one unwelcome to the parasites of the other. In organic farming, natural fertilizers such as manure and other organic substances (mowing, etc.) and green manure are used, i. e. specially sown plants such as clover or mustard are incorporated into the soil.
If it is necessary to intervene to protect crops from pests and other adversities, the farmer can only use substances of natural origin expressly authorized and detailed in the European Regulation (with the criterion of the so-called "positive list").
The main activities of the farm
Here at the holiday farm I Due Mondi you can: learn organic production methods, meet the animals of a farm and see the most common plants of this territory, raise awareness on the protection of the environment, understand where products come from, experience the country life through harvesting, seeding, driving tractors. And children have the opportunity to see all the animals of a farm and to have fun in the playground!
The activities we offer depend on the season and on the products the farm needs to make in a certain period. The aim of the educational farm is to let you know products origin following organic farming methods, understand the importance of eating healthy but most of all let you become curious about the environment and the farm.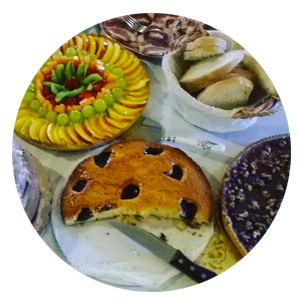 Here at I Due Mondi we have a goal: let you discover and understand the benefits of what we eat, trying to slow aging and prevent the bad results of a sedentary lifestyle, far from nature. We offer a variety of products: vegetables, cereals, dairy products, medicinal plants, and products from the woods around the property, and we cook them in the healthiest way possible.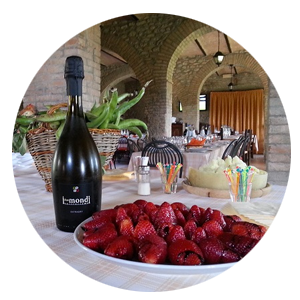 The educational farm is an amazing experience. Is the perfect place for children and adults to see nature, experience country life and touch animals, and discover a world they may have forgotten. We can go for a walk, jump from one round bale to another, take a bath on a tub full of oat and hug every kind of animal we have, like bunnies, chicks and calves. These things are extremely educative for children and schools.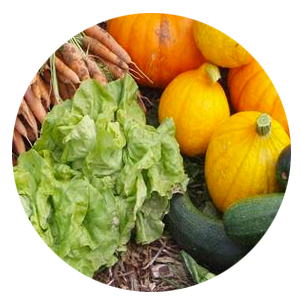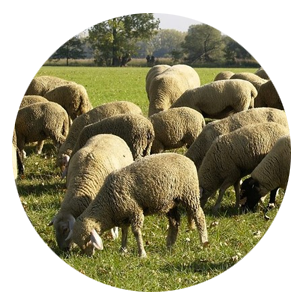 Depending on the season, while your are staying with us, we can seed, harvest grapes, olives and vegetables in our organic garden and go fishing. Moreover you can experience the country life and learn the difference between our certified organic productions and the normal ones.
Schools can experience a day at the Farm from May to September. You can organize the tour with our certified tour operators, to adapt to specific needs. The tours are different depending on the period and children's age.

Persons: at least 18
Booking required: at least 15 days before
Price: 18 € per head from 9.30 a.m. to 2 p.m., it includes farm tour, lunch and water (coffee for adults).
The school must communicate any kind of allergies, diseases, disabilities and any other information, in order to choose the best tour possible.

Farm tour alone: € 8,00 per head from 9.30 a.m. to 11.45 a.m.

Cars and buses can easily enter the property and the parking is free.
Big park available to welcome the children.
In case of bad weather, the farm has indoor rooms to do the tour without any problem.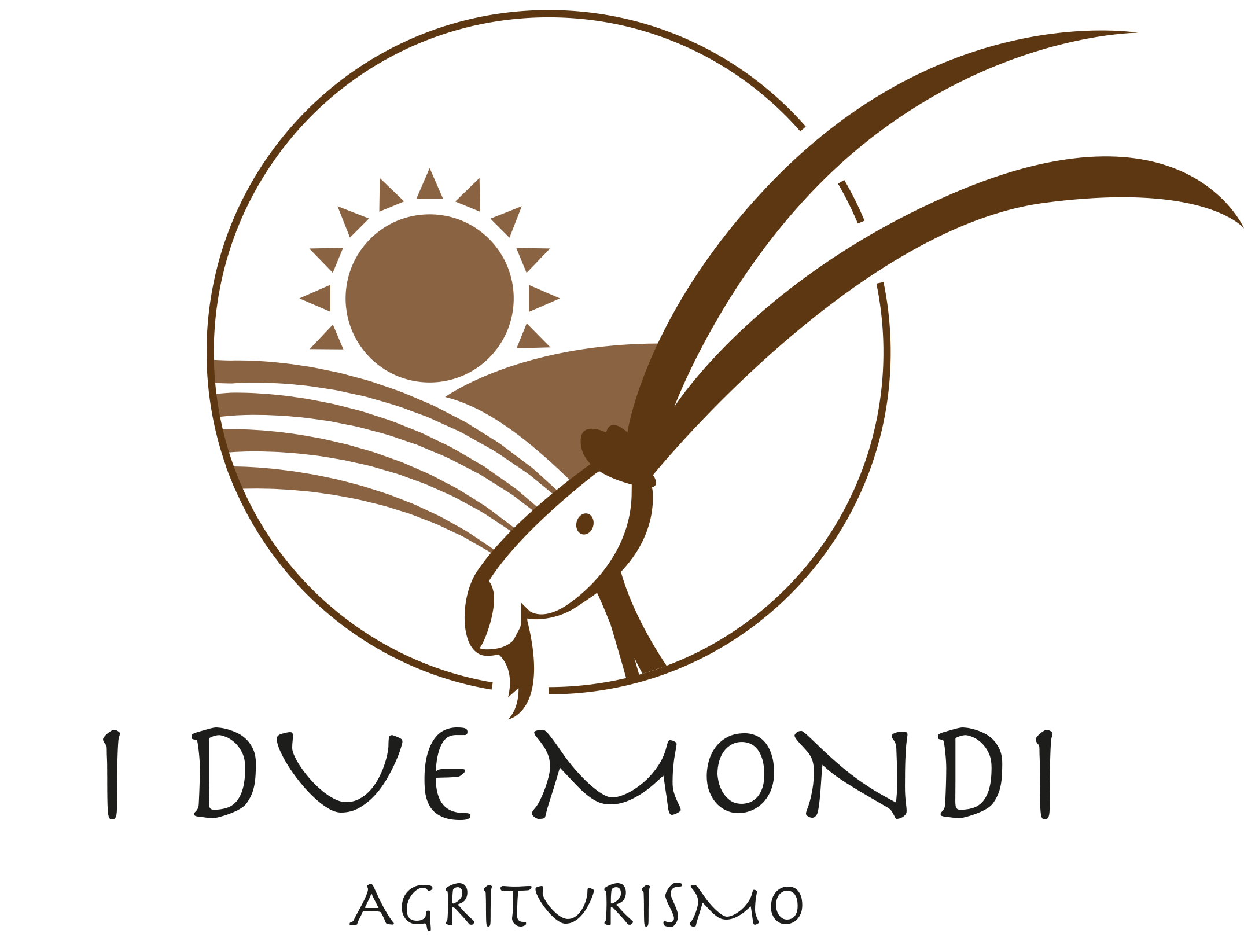 The Holiday Farm I Due Mondi is located in the north of Umbria, near the medieval town of Montone and is a few kilometers from Gubbio, Perugia, Assisi and Lake Trasimeno.

Holiday Farm I DUE MONDI
Loc. San Lorenzo di Montone
06014 - Montone (PG)
Tel. number +39 075 9412148
Mob. phone +39 348 5431377
WhatsApp
Mail: info@iduemondi.it
Nearest train/bus station: Umbertide (2km)
Internatioal airport: S. Egidio Perugia (PG) 20 km.